Happy Lunar New Year! I've had my head down the past month working on my first drawing of the year. With 2022 being the year of the tiger I could think of no better animal to draw and with this being my largest drawing ever, it's really started the year with a bang!
This piece has been in the planning since July last year but no UK company sells black paper at the size I needed. This meant I had to have a roll specially made and shipped over from America. As you can imagine… this took a few months!
'Hear Me Roar' is drawn at 47×44 inches (120x112cm) and took hundreds of hours to complete, the tongue alone took nearly a week.
The original and limited edition prints are now available for sale. Please be aware that prints are made to order and can take up to 2 weeks to arrive.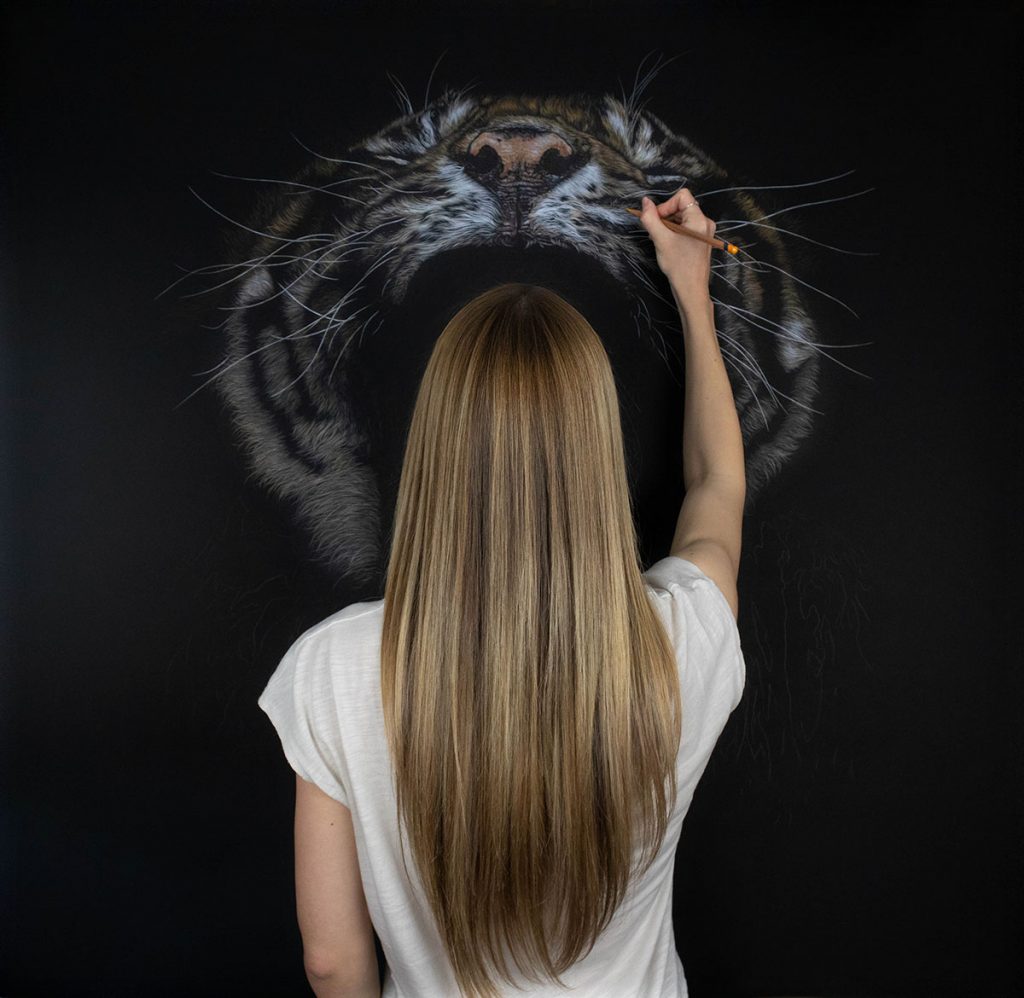 When I began my professional art career 6 years ago, the first piece I drew was on black paper and I've found myself coming back to it time and time again. I currently have two 1.2x10m rolls of black paper to get through so there's going be much more coming your way. Working on black is starting to become my signature style so watch this space…